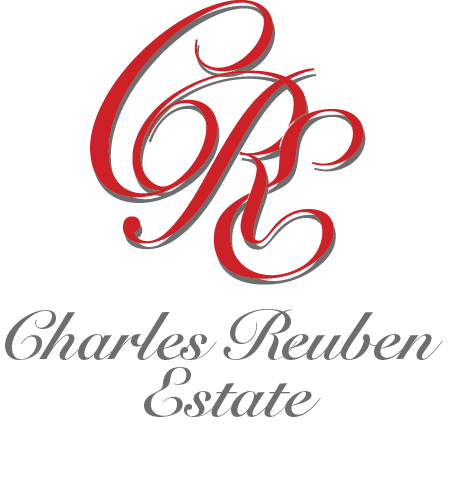 Charles Reuben Estate
Vineyard, Distillery, Accommodation and Lavender
ABN 74 616 652 574
Liquor license 75119743
WARNING
Under the Liquor Licensing Act 1990 it is an offence:
for liquor to be delivered to a person under the age of 18 years.
Penalty: Fine not exceeding 20 penalty units
for a person under the age of 18 years to purchase liquor.
Penalty: Fine not exceeding 10 penalty units

NO RETURNS
NO CANCELLATION AFTER DISPATCH
ALL PRICES LISTED ARE IN $AU
Important Information, Terms and Privacy
1. Important Information
SECURE PAYMENT
Charles Reuben Estate uses "Securepay" of Australia Post. This allows you to securely process your payments by credit or charge card by our website.
All approvals on your card are obtained from your credit card provider in real time.
CREDIT CARD PROCESSING
We do not store your credit card details upon the completion of the credit card transaction. If you're uncomfortable using your credit card online, we also accept payment via electronic funds tranfer (EFT).
We use our best efforts to protect the personal information submitted to us, both during transmission and once we receive it. No method of transmission over the Internet, or method of electronic storage, is 100% secure, however. Therefore, while we strive to use commercially acceptable means to protect your personal information, we cannot guarantee its absolute security.
DELIVERY
Charles Reuben Estate uses Australia Post to deliver wine orders within Australia. This might require a signature upon delivery for security purposes.
Delivery can take 5 -7 working days from when the parcel is sent, but this time frame can be shorter depending on the overall pressure on the delivery network at that particular time, and how close you are to the major cities.
If you have any queries about the delivery of your wine please contact Jens on 0434 933 777
DELIVERY DELAYS
Unforseen supply problems or unexpected demand may occasionally result in stock being unavailable. Should there be a delay in despatching your order we will contact you immediately to advise you of the reason for the delay. You may cancel such an order at any time prior to processing.
PRICING
- Prices, products and offers include GST
- All prices are correct at the time of online publication. Prices are subject to change without notice. • Online pricing may differ from prices available at individual stockists
- All items are promoted in good faith to be available at the time of ordering.
- Unforseen supply problems or unexpected demand may occasionally result in stock being unavailable.
- We reserve the right to correct any printing errors.
RETURNS
Charles Reuben Estate accepts returns only if there is a product fault. For safety and health reasosns we can not accept returns after dispatch.

2. Terms & Conditions
WEBSITE TERMS OF USE
This web site is owned and operated by Charles Reuben Estate and will be referred to as "We", "our" and "us" in this Terms of Use policy. By using this site, you agree to our Terms of Use Policy.
You must ensure that the personal information you provide is accurate and complete and that all ordering or registration details (where applicable) contain your correct name, address and other requested details. For more information about how we deal with your personal information, please read our privacy policy below.
You must be 18 years of age or over to order any wine from this site. Goods must be signed for on delivery by a person 18 years of age or over. Should no-one be available at the Shipping address able to fulfil this requirement the wine will be taken back to the nearest post office or Fastway depot and made available for a pick-up. A notification of this will be left in your letterbox. Once again pick-up must be made by a person of 18 years of age or over.
Unless otherwise specified the materials published on our web site are presented solely for your private, personal and non-commercial use. We have used our reasonable endeavours to ensure that our web site complies with Australian law. However, we make no representations that the materials on our web site are appropriate or available for use in locations outside of Australia.
We make no warranties, express or implied that making the Products available in any particular jurisdiction outside of Australia is permitted under any applicable non-Australian laws or regulations. Accordingly, if making the Products or any part thereof available in your jurisdiction or to you (by reason of nationality, residence or otherwise) is prohibited, those Products are not offered for sale to you. You accept that if you are resident outside of Australia, you must satisfy yourself that you are lawfully able to purchase the Products. We accept no liability, to the extent permitted by applicable law, for any costs, losses or damages resulting from or related to the purchase or attempted purchase of the Products by persons in jurisdictions outside of Australia or who are nominees of or trustees for citizens, residents or nationals of other countries.
COPYING AND MONITORING
The contents of our web site are protected by international copyright laws and other intellectual property rights. We, or other third party licensees, are the owner of these rights. All product and company names and logos mentioned in our web site are the trademarks, service marks or trading names of their respective owners, including us. You may download material from our web site for the sole purpose of using it as a information resource for our vineyard services. However, you may not modify, copy, reproduce, republish, upload, post, transmit or distribute, by any means or in any manner, any material or information on or downloaded from our web site including, but not limited to text, graphics, video, messages, code and/or software without our prior written consent, except where expressly invited to do so, for example in order to complete any test or questionnaire.

3. Privacy Policy
Introduction
Charles Reuben Estate is committed to protecting your privacy.
This Privacy Statement explains how we use and disclose personal information which we hold about you and the privacy rights you have in relation to that information. We encourage you to check this Privacy Statement on our website regularly, as this Privacy Statement may change from time to time.
Your personal information
Personal information we may collect, or which may be held by us about you, may include
your name
your postal address
your telephone and mobile phone number
your email address
verbal communication between us
credit card information
information about services and goods we provide to you
information about enquiries you have made both electronically and verbally
How we collect your personal information
We collect personal information from you in a variety of ways, including: when you interact with us electronically or in person; when you access our website; and when we provide our services to you.
Use of your personal information
We use your information to provide our service to you. We also use it to improve our service and to notify you of opportunities that we think you might be interested in.
Charles Reuben Estate may employ other companies or individuals to assist us in providing our services. These third parties may have access to information needed to perform their function but cannot use that information for other purposes.
Security of your personal information
Charles Reuben Estate recognise the trust with which individuals provide personal information, and such information will not be used or disclosed for any other purposes without consent, except in exceptional cases when disclosure may be required by law or is necessary to protect the rights or property of Charles Reuben Estate or any member of the public, or to lessen a serious threat to a person's health or safety.
We take reasonable steps to protect your personal information. However we are not liable for any unauthorised access to this information.
Changing or deleting your personal information
Information contained on the database may be amended by contacting us by email: This email address is being protected from spambots. You need JavaScript enabled to view it.
A request may be made to delete personal information, and all reasonable steps to delete the information will be made, except where it is required for legal reasons.
Use of website tracking technologies
When you visit our website we may collect certain information such as browser type, operating system, website visited immediately before coming to our site, etc. This information is used in an aggregated manner to analyse how people use our site, such that we can improve our service.
As is very common for companies, we use cookies on our website. Cookies are very small files which a website uses to identify you when you come back to the site and to store details about your use of the site. Cookies are not malicious programs that access or damage your computer. We use cookies to improve the experience of people using our website.
Third party sites
Our website has links to other websites not owned or controlled by us. We are not responsible for these sites or the consequences of you going on to those sites.
Accommodation Policy
Check in strictly after 2pm / 14:00, Check out before 10:00 / 10 am
Free cancellation 14 days in advance. Fees apply thereafter: 50% of total booking cost until 7 days before arrivel. 100% of cost within 7 days of arrival.
No parties or events
No visitors without approval by the ower. Charges will apply
No pets unless pre-approved. Cleaning fees will apply
How to contact us regarding privacy matters
If you have any questions in relation to our terms and conditions, privacy matters or our privacy policy, please contact us on email This email address is being protected from spambots. You need JavaScript enabled to view it.
Alternatively you can write to us at:
Charles Reuben Estate
777 Middle Tea Tree Road
Tea Tree, Tasmania 7017
These policies were created on 29/02/2016
Updated 30.4.2018